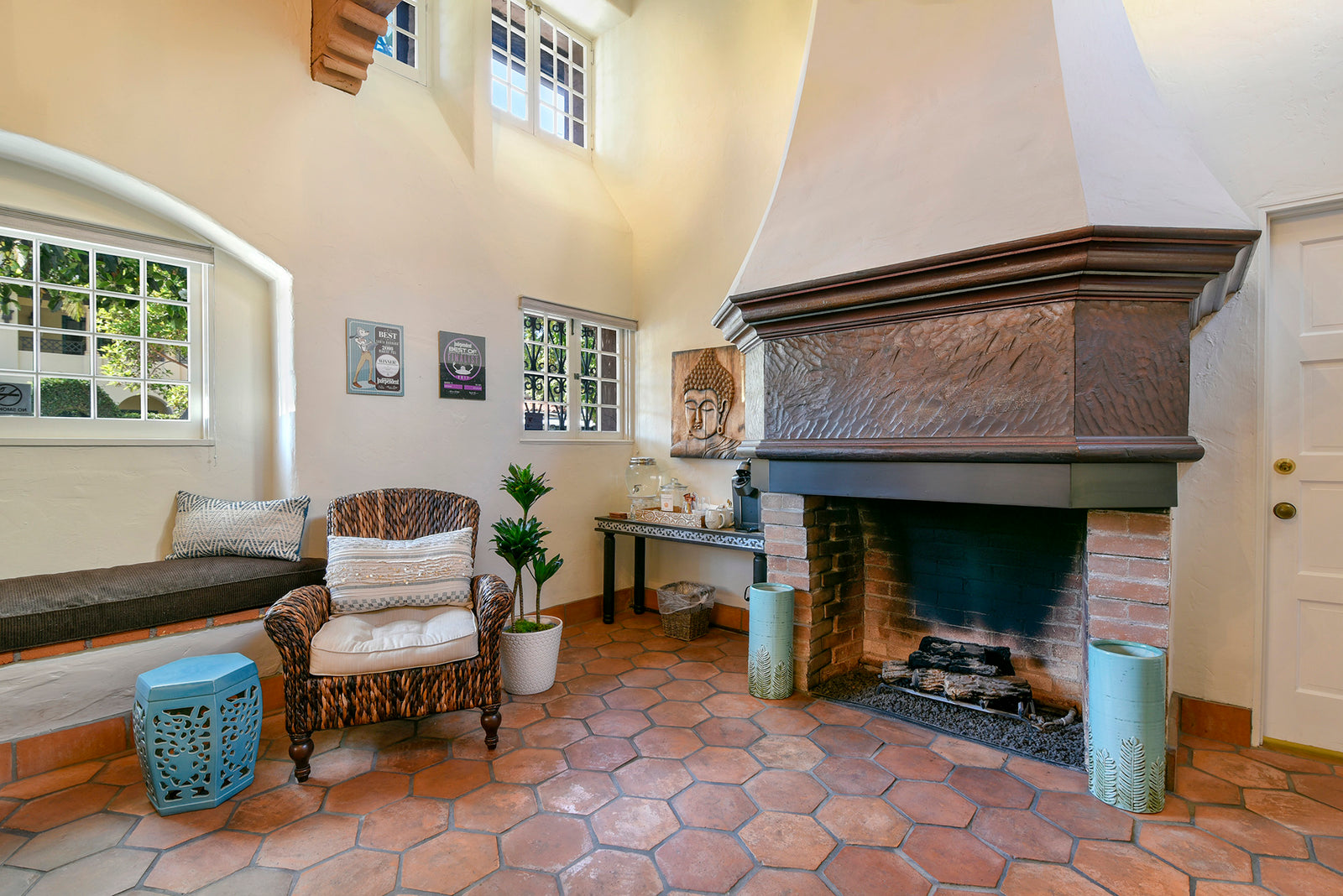 Our History
Peaches Santa Barbara is the premier natural skin care salon in Santa Barbara, CA. Our philosophy is simple, yet effective. We don't advocate for any invasive procedures, injections, chemical peels, or harmful methods of any kind. Our master estheticians have worked diligently for years on thousands of clients perfecting the single facial we offer, the Signature Peaches Facial. That's right, we offer one facial for all skin types. Our intensely developed facial works on skin types and conditions of all kinds. From those seeking a facial for anti-aging purposes to those suffering from light to severe acne, we can help you achieve your goal of perfect skin. Come experience truly effective skin care
Our Services
Facials: Our facial has been specially crafted over the course of 30 years to be the single most inclusive and effective facial available. Including both microcurrent and microdermabrasion, you will leave feeling refreshed and thoroughly clean. Results are noticeable immediately and, with continued treatments, will last far longer than many other invasive procedures.
Additional Services:

Anti Aging Treatments
Revitapen Treatments and Facials
Micro Dermabrasion
Micro-Current Muscle Work
Oxygen Retinol Treatments
Waxing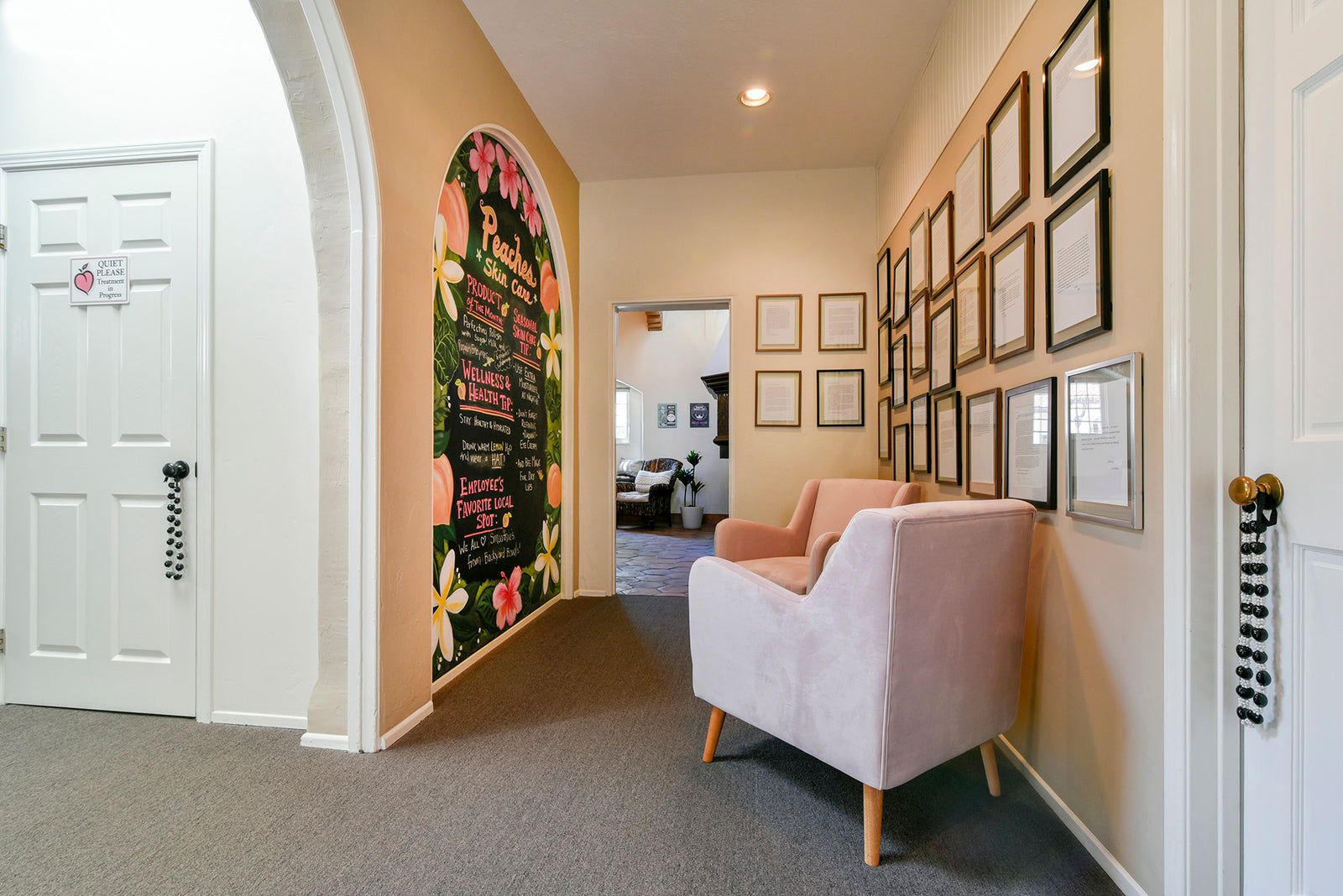 More about PeachesSkin Care Santa Barbara...
Peaches Skin Care in Santa Barbara
Peaches Skin Care got its start over 10 years ago in Santa Barbara. We have become a staple of the Santa Barbara skin care community from the days at our original salon location on Mission St. to where we are currently located on Arrellaga. This salon has been our flagship location and has some of the most tenured estheticians in the business working there.
We are easily accessible from the highway and all surrounding areas in Santa Barbara. You can very easily get to us by taking the Arrellaga exit from 101 north and following Arrellaga until you cross State. Our salon is located directly off of upper state street adjacent to Bill's Copy Shop.
The Peaches Skin Care facial is one of a kind in the Santa Barbara area; we only use our own Peaches Skin Care products throughout our facial and we do not use any third party licensed techniques such as the Hydrafacial or Botox or the like. You will only find natural skin care within or doors.
Our clients come to us for one reason, to see results. We are a results oriented facial salon and that is what we stand by. Unlike many Santa Barbara Skin Care locations, we truly push for results over the typical salon experience. Our facial is relaxing, but you will leave our doors with a fresher appearance and a brighter glow than you will find anywhere in the city.
Peaches Skin Care Santa Barbara has helped clients from all over the state of California. While we primarily focus on local clients, we have had and still have individuals drive from Los Angeles, Goleta, Montecito, San Luis Obispo, Ventura, Camarillo, Santa Ynez, and even as far away as Arizona to come to our salon. We are truly a unique facial, and one that you don't want to miss out on.
We are always looking to help any one that is struggling with their skin in Santa Barbara. If you want to get more information about our business or are looking to improve your skin, please don't hesitate to give us a call at 805-563-9796. You can also reach us at santa-barbara@peachesskincare.com or visit us in person at 6 e Arrellaga st, Santa Barbara, CA 93101.