Luxury Skin care in Long Beach, CA
Peaches Naples is the premier natural skin care salon in Long Beach, CA.  Our philosophy is simple, but effective.  We don't advocate for any invasive procedures, injections, chemical peels, or harmful methods of any kind.  Our master estheticians have worked diligently for years on thousands of clients perfecting the single facial we offer, the Signature Peaches Facial.  That's right, we offer one facial for all skin types.  Our intensely developed facial works on skin types and conditions of all kinds.  From those seeking a facial for anti-aging purposes to those suffering from light to severe acne, we can help you achieve your goal of perfect skin.  Give us a chance to show you the Peaches difference
Our Services
Facials: Our facial has been specially crafted over the course of 30 years to be the single most inclusive and effective facial available. Including both microcurrent and microdermabrasion, you will leave feeling refreshed and thoroughly clean. Results are noticeable immediately and, with continued treatments, will last far longer than many other invasive procedures.
Additional Services:

Anti Aging Treatments
Revitapen Treatments and Facials
Micro Dermabrasion
Micro-Current Muscle Work
Oxygen Retinol Treatments
Waxing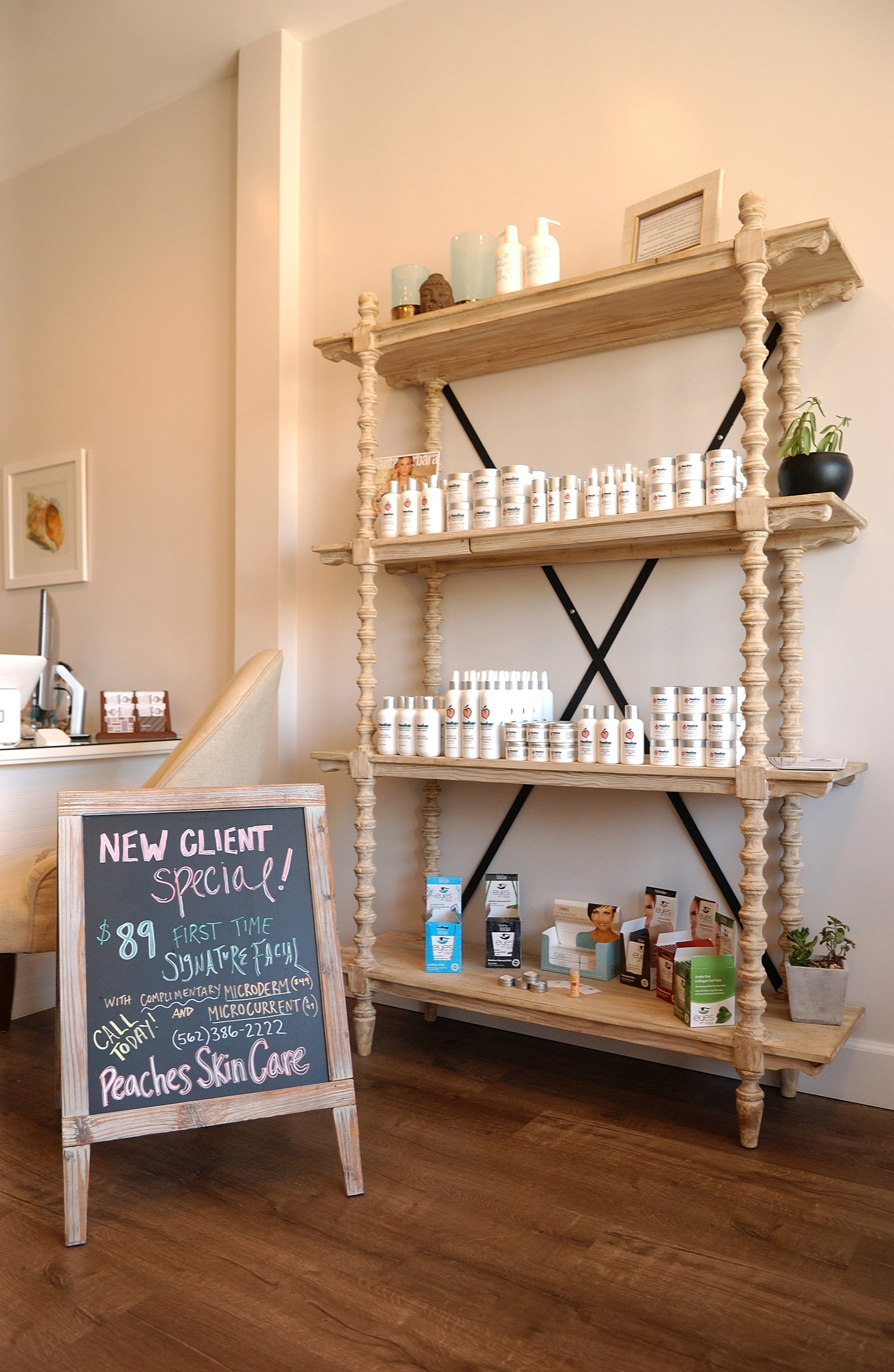 More about peaches skin care long beach...
Peaches Skin Care in Long Beach
Peaches Skin Care made its debut in Long Beach, CA in mid 2016, settling into a beautiful building in the Long Beach suburb of Naples. We are so excited to offer our unique services to the greater Long Beach area!
We are easily accessible from the highway and all Long Beach neighborhoods. Long Beach skin care from Peaches can be found just a minute from downtown Long Beach.
Here you will find the only facial of its kind in Long Beach and our experience has been that residents of Long Beach welcomed us with open arms!
Peaches Skin Care Long Beach clients have seen dramatic results since opening the salon in Long Beach – from the clearing of lifelong cystic acne, to the disappearance of wrinkles and sun spots.
Peaches Skin Care Long Beach can truly help all ages and all skin conditions. If you live outside of Long Beach, do not let that stop you. We have clients driving from Belmont Heights, Marina Pacifica, Alamitos Beach, the University and even further. Rest assured, it is worth the drive!
Peaches is excited to continue to grow and help even more clients here in Long Beach. If you are looking for a facial experience you won't find anywhere else in Long Beach, we would love to hear from you! The number to our Long Beach salon is 562-386-2222. You can also reach us via email at naples@peachesskincare.com.
Why Go to a Skin Care Salon?
Many men and women find that their skin starts looking older because of free radicals in the air and other issues. While aging is part of life, you can do so gracefully. With Peaches Skin Care, you can go to a salon in Long Beach, CA, which is designed to help your skin look beautiful and be glowing.
We have a simple philosophy, which is highly effective. It is our goal not to advocate for injections, invasive procedures, harmful methods, and chemical peels. Our estheticians have been in the industry for years and have worked on thousands of clients. You're going to find that we only offer one facial, which is called the Signature Peaches Facial. This method has been perfected by our estheticians, so we know that it is going to work.
Plus, it doesn't matter what skin type you have. Our facial works on them all. It was intensely developed to help with a variety of skin conditions, as well. When you come to our Long Beach salon, you can get help with anti-aging needs, correct light and significant acne, and perfect your skin.
Let us show you the difference with a Peaches Signature Facial!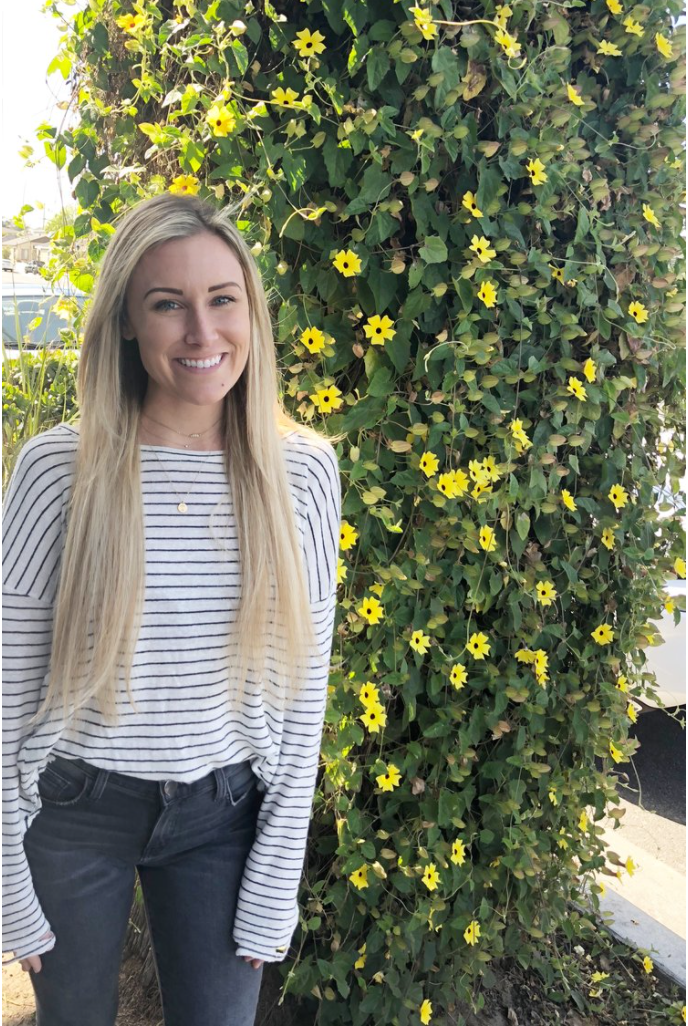 Tiffany Kelton
Salon Manager
Tiffany was born and raised in Orange County.  She was introduced to the skin care industry at a young age by Lisa Pfeiffer, owner of Peaches Skin Care. Lisa has been a huge role model for her throughout her life and is the catalyst that began her devoted interest in skin health.  Tiffany loves to research skin science and the evolution of skin care.